COLEMAN® WEATHERTEC™ SYSTEM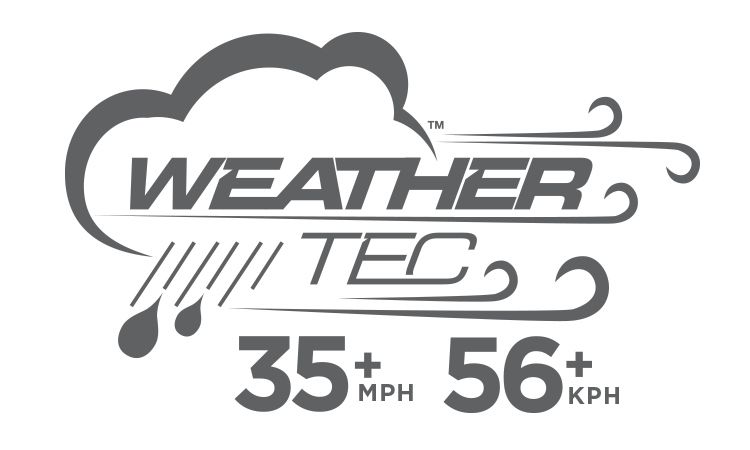 Your tent is the most important piece of equipment of your camping trip. The tent is your home away from home. Campers have many choices in selecting a tent or shelter that will meet a variety of needs. Tents are offered in cabins, domes and other geometric shapes that provide many storage and comfort options. Choose a tent that meets your outdoor recreation needs for protection, comfort, size, weight and features. By choosing carefully, you are laying a strong foundation for years of enjoyable camping experiences.
Our tents are subjected to rigorous high wind conditions at our testing laboratory, so you don't have to test them out in the field. Coleman has literally built a rain room in our factory to rain upon our tents and provide simulated weather conditions, from a light spring drizzle to a heavy downpour.
Coleman's Exclusive Weather Protection System
This weather protection system incorporates the latest technology to protect you from the elements, including these special features:
Leak-Free Seams. In addition to fully taped rainfly seams, the rainfly covers doors and windows and incorporates easy-to-use velcro frame attachments.
Weather-Resistant Fabric. Coated polyester fabric combined with anti-wicking thread, webbing and zippers are designed to keep you dry.
Protected Seams. Inverted floor seams dramatically increase weather resistance by hiding needle holes inside the tent, away from the elements.
Waterproof Floors. Welding technology strengthens the tent floor and eliminates needle holes.
Zipper Protection. Zipper cuff adds protection from the elements to the door.
Wind-Strong Frame. Engineered to be a stronger, more wind-responsive frame by using redesigned poles and guy-out triangles to anchor tents and increase performance.
Things to Think About when Buying a Tent
The number of people in your camping party
Length of your camping trip and time spent inside the tent
Amount of gear (coolers, clothes, flashlights, backpacks etc.)
Distance to campsite you will have to carry the tent
Sleeping space desired per person, since some campers may prefer more space
Headroom needed inside tent
Terrain, climate, temperature of campsite
Tent Materials - Glossary of Terms
Polyester

Sag resistance, good UV resistance

Polyethylene (PE)

A waterproof material that is tear and puncture resistant making this a strong material for tent floors

Polyurethane (PU)

A coating used on tent fabric for water protection; PU coatings are rated in MM (millimeters), for example 'PU coated to 450 mm'; a higher MM coating will increase water resistance

Fiberglass Frame

Strong and flexible, resilient in the wind

Aluminum Frame

Lightweight, strong, great for backpackers

Steel Frame

Creates upright walls, high strength

Guylines

Used to add structure to the tent; as the tent poles flex in the wind, guylines will keep it upright and sturdy

No-See-Um Mesh

Tightly woven mesh that provides a barrier against insects and allows for breathability and ventilation

Anti-Wicking Materials

Thread, webbing and zippers treated to repel water rather than absorb water

Shock-Corded

Elastic or wire cord run through the inside of the poles to keep the pole sections connected, thereby making tent assembly easier

Taped Seams

Plastic tape applied over the seam (where the fabric pieces meet), during the manufacturing process, to cover needle holes for increased weather protection

Door

More common styles are 'D' and 'Inverted T'; both generally have two layers, one fabric and one screen, and offer the ability to roll back the fabric and use the screen for ventilation and insect protection; tent doors feature zipper cuffs which add an additional layer of protection to the tent door